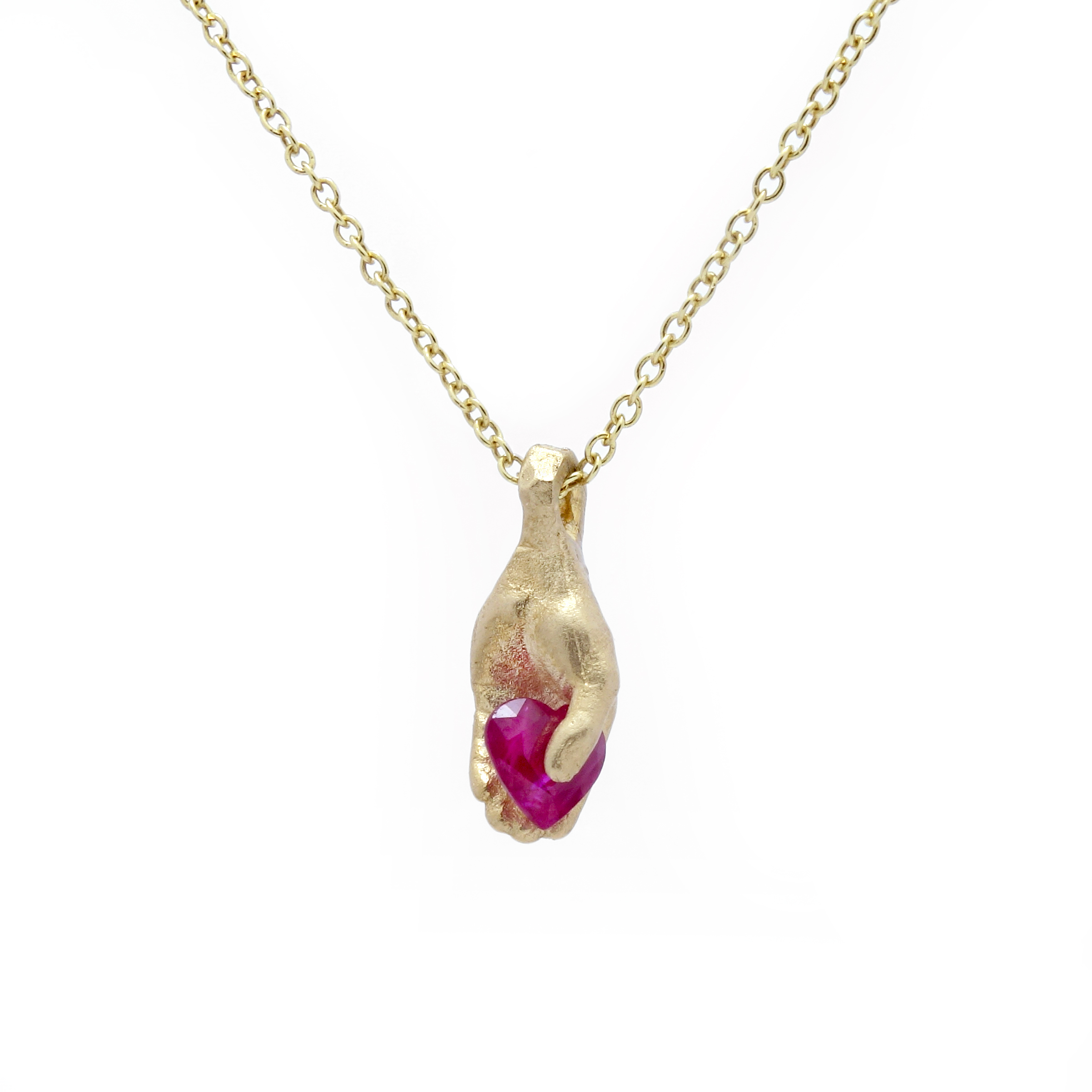 'Given Heart'
- Ready to ship in 4 weeks possibly sooner -
'Given Heart' pendant, a finely-detailed hand clasps an exquisite heart-shaped ruby and presents it to the beholder.
Materials: 9k gold, heart shaped ruby (exact shape and orientation may vary slightly)
Pendant size: chain 18", pendant 1.5 cm
Additional details: This is a new, unique design. Please kindly note, 'Given Heart' pendants are hand-crafted with unique heart-shaped ruby or sapphire gemstones. The exact orientation of the gemstone may vary slightly; however, it will always be set in the most secure way.
To enquire regarding commissioning something similar, please do contact me and I would be very happy to discuss options. The gemstone featured is unique; gemstones can be sourced and offered for clients to select from.
Delivery: Please allow up to 3-5 days for UK delivery, and 7-10 days for international delivery. A tracking number will be provided prior to the order being shipped.