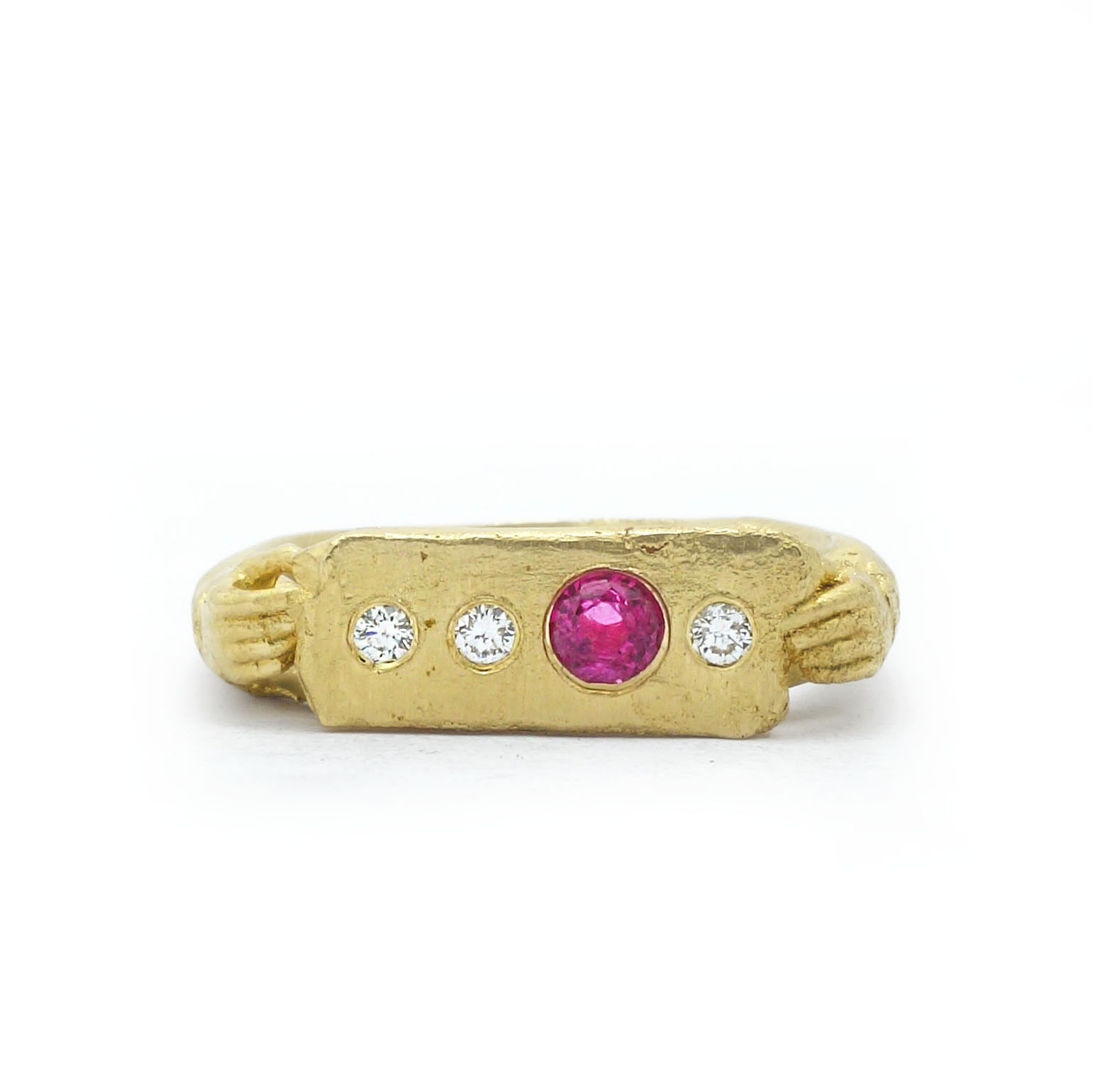 'Diamond Scroll' 
- Ready to ship in 4 weeks possibly sooner -
An exquisite four stone gold ring, featuring diamonds and a ruby, delicately unveiled by two finely detailed hands.
Materials: 14k gold, diamonds (x 3), ruby
Ring size: L through to O - UK | 5.75 through to 7.25 - US
Band width: 3.5 mm avg
Additional details: This is a new, unique design, available exclusively through the studio at present.
This particular ring is made to order; as these pieces are unique and handcrafted in the studio, please be aware that the process will take around 6 weeks from start to finish, though I will endeavour to finish the piece sooner.
Please kindly note, this particular ring cannot be markedly resized; to enquire regarding commissioning something similar in your preferred size if not available above, please do contact me and I would be very happy to discuss options. The gemstone featured is unique; gemstones can be sourced and offered for clients to select from.
Delivery: Please allow up to 3-5 days for UK delivery, and 7-10 days for international delivery. A tracking number will be provided prior to the order being shipped.